Reporter Hedydd recently attended BAFTA Cymru's Guru Live event in Cardiff, a festival of masterclasses, panels and Q&As for young people interested in getting into the film, TV and games industries. Into Film worked in partnership with BAFTA Cymru to host a Locations session, led by experienced locations experts Gareth Skelding and Finlay Bradbury.
BAFTA Cymru, or to give it its full name - The British Academy of Film and Television Arts in Wales - is a charity and membership organisation that celebrates excellence and supports talent working in the entertainment industries in Wales.
Below, Hedydd gives his account of how the day inspired him.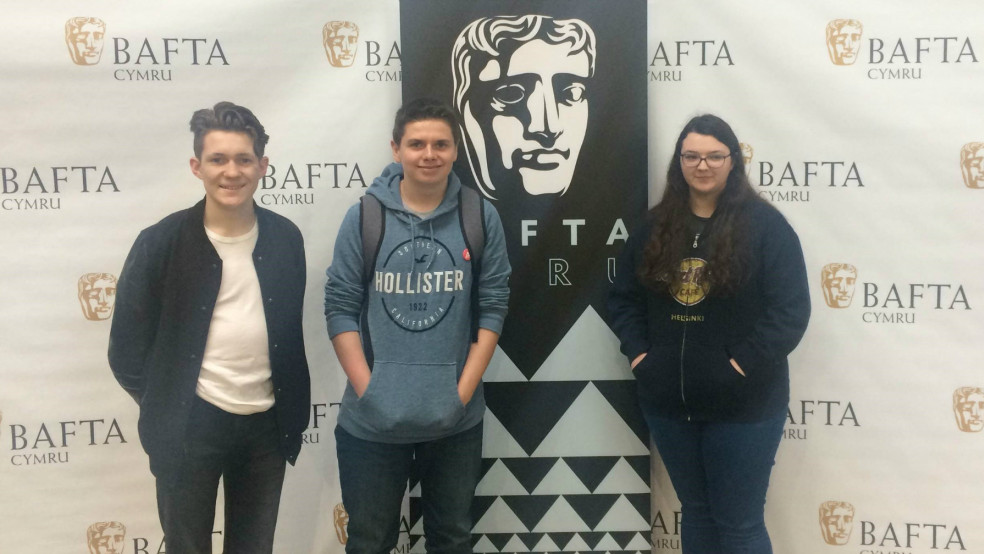 Hedydd's day at BAFTA Guru Live 2018
I recently went to Cardiff for BAFTA's GURU Live day, an event jam-packed with talks by industry professionals from every department of film and TV. I thoroughly enjoyed the day and came from it with a lot of valuable information.
In total I attended five sessions. To my surprise they were all quite different, I was expecting a series of talks from general filmmakers and if I was lucky, may be even a few writers. But it was in total contrast to what I had imagined. I sat in on sessions about freelancing, scripting and locations. And what an eye-opener that was.
The most surprising talk was hundred percent the location managers. These days, when there is so much content being thrown at us, it's quite easy to forget how much work goes into every aspect of creating a film or a TV show. We rarely think about how much effort it takes to find the perfect location (trust me, it's a lot), and it was very beneficial to be walked through the exact process that the location manager uses, step-by-step. A process that can take up to five months (and that was only for a minute and a half of the film!)
After that, hands down, the most fun session was the one with Danny Hargreaves, the founder of Real SFX, and a man with an IMDB page that's hard to beat. He's worked on every episode of Sherlock, Torchwood and Doctor Who since its re-launch in 2005. This was a very informal talk where we got to see countless videos of explosions and were pelted by glass, smoke and rubble being thrown at us by Dan (all safe and soft!).
But my favourite part of the day was the opening session with screenwriter Abi Morgan and her actor friend Nicola Walker. They chatted away for about an hour about their work and their craft. The thing that was special about this was that it felt so natural. It genuinely felt like I was just watching two friends talk,which was exactly what I was doing. There were nuggets of genius in the conversation.
My biggest take away from the whole event was from this talk too. Abi Morgan said that it's all good, going around the world, attending meetings and living the glamorous life, but after a day like that, the best thing for her is just getting back to her desk and writing. That's what it's all about, stripping it down to its simplest form and going back to the work.