How to Talk to Girls at Parties is a lively adaptation of Neil Gaiman's short story, which highlights the strangeness of first love and teenage life. 
Set in 1977, when 'punk' was at its height, the film stars Elle Fanning as alien Zan, who is touring the universe with her interstellar band. Zan and the band are currently residing in Croydon, London (naturally!), and it's here that human teenager Enn, played by Alex Sharp, meets her at a party and falls for her.
Reporter Beattie spoke to the film's director, John Cameron Mitchell, about what he wants audiences to take away from the film, what an alien coming to Earth might learn from us, and how the genre of 'punk' is relevant to young people today.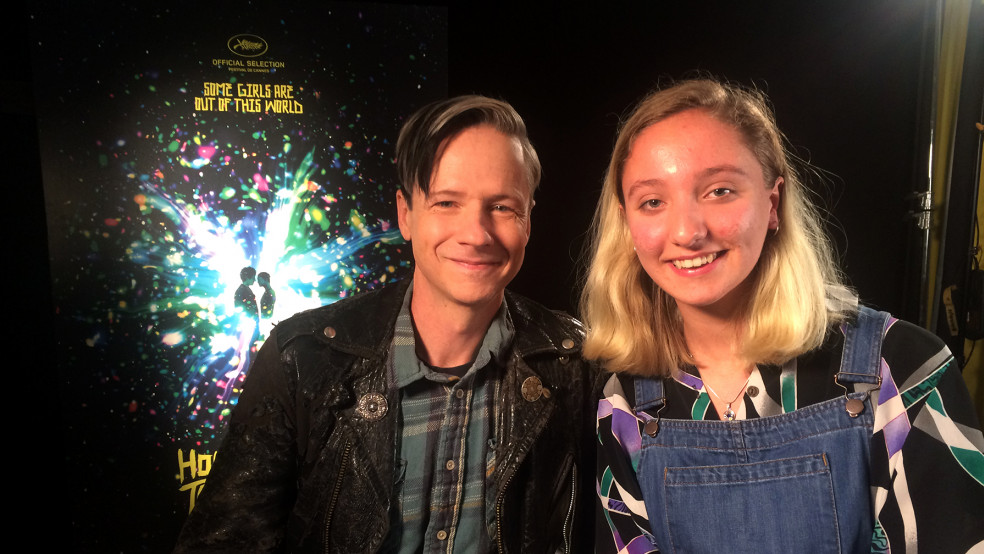 Beattie reviews How to Talk to Girls at Parties
There is no ignoring the fact that John Cameron Mitchell's How to Talk to Girls at Parties is a film that strays far beyond the realm of peculiarity and into plain absurdity. Although this was initially a little challenging for me, someone sensitive enough to cringe at the mere sight of an incorrectly placed apostrophe, I soon surrendered to the absurdity and found the kooky storyline, sporadically hilarious script and consciously slapdash look of the film rather delightful.
Elle Fanning's character, Zan, has that distinctively endearing yet slightly problematic otherworldly innocence (perhaps another female character unimaginatively created purely to complement the male lead). However, I do sense an element of ironic self awareness with this particular sci fi trope in Fanning's performance.
The unusual casting of Nicole Kidman as a ferociously cool but jaded punk icon named Boadicea was a stroke of genius and the exploration of punk throughout the film somehow made me feel a nostalgia for a movement that predates my existence by quite a few years.
For a film that centres so strongly on the extra terrestrial, How to Talk to Girls at Parties has a lot of humanity and heart.