A group of teenage students from Uxbridge College in North West London - many of them from similar backgrounds to Walker and able to relate to his affecting journey - engaged in a lively Q&A discussion with him after the screening on his future projects, filmmaking advice and the journey his difficult experiences have taken him on.
"It's weird how the harsh hits in life make you who you are", Walker said. "I didn't know me being vulnerable would be a means to film festivals, nominations, and all of that stuff. My main concern was helping other people, so they don't have to feel how I felt."
You can watch Black Sheep in its entirety on The Guardian website 
(Suitable for ages 14+. Contains scenes of racism and racist language, and some strong language.)
I felt like I needed to help people, because I feel like there are probably kids feeling the way that I felt, not having an outlet and not having someone to start a conversation with. I wanted to help them at least talk about what they're going through.

Cornelius Walker, on why he made 'Black Sheep'
It was in connecting with an audience of young people that the event really struck a chord. With racism sadly still a prevalent issue for young people, even in the heart of the diverse capital, seeing a figure take such an intensely personal and harrowing part of his life and turn into a piece of art that's led to positive things was hugely inspirational. It's not for nothing that - even after the Q&A - students flooded over to talk personally with Walker about the many essential themes explored throughout.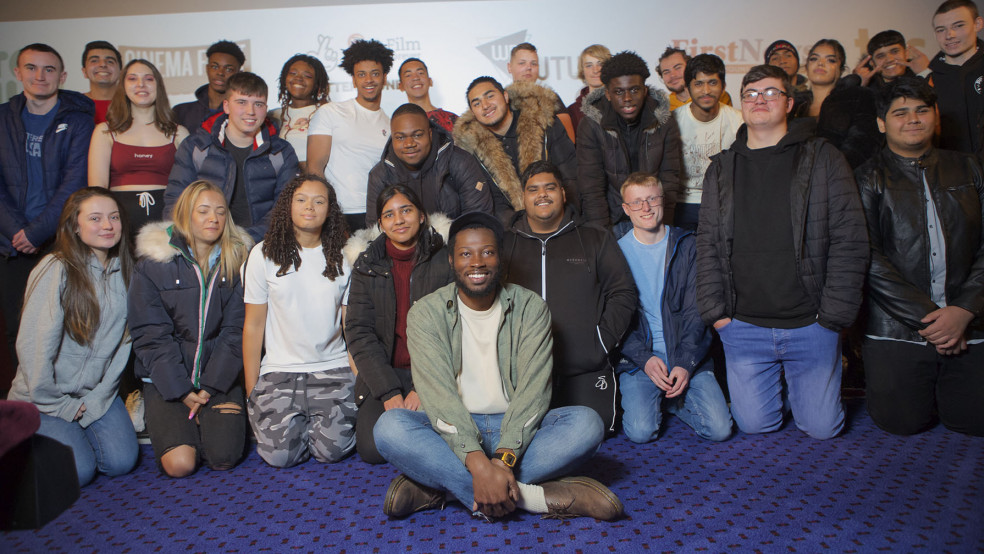 Walker's filmmaking and careers advice to the avid young audience was invaluable. "I would say, firstly, it is hard. Secondly, in all honesty, just don't give up. It's an industry where it's gonna be a lot of "no" before a lot "yes". One thing that I've really understood is that your stories matter. If you don't believe in your story, nobody else is going to. So I would say, just believe in whatever stories you want to tell. Just believe in yourself. It's okay to hear no, as long as you say yes to yourself. That's what matters."
Your confidence might be rattled sometimes, and I think the most important thing is to have this belief that the stories you have to tell mean something.

Cornelius Walker, 'Black Sheep', on becoming a filmmaker
Walker also spoke about how film was a means of escape during difficult times. "I watched a lot of Jim Carrey, a lot of Eddie Murphy. At the time, I watched The Mask. It kind of weirdly made me realise that if you can make people laugh, you can get away with a lot of things. So I learnt how to be funny, in a way, so in that way it became an outlet. Entertaining people."
The Into Film Festival is the world's largest youth film festival in the world, and helps educators bring learning to life for 5-19 year-olds across the UK by inspiring young people to watch, understand and make film in new and creative ways. There are thousands of screenings, across hundreds of venues taking place across the UK throughout November - and many still have free tickets available!