Reporter Ada spoke with up-and-coming star Michaela Coel and director Tinge Krishnan about their new film Been So Long, one of the special presentations at the 62nd BFI London Film Festival. 
Adapted from the stage play by Che Walker, the film follows single mum Simone (played by Coel) around the contemporary streets of Camden as she gets caught up in a romance with a mysterious yet charming man named Raymond. 
In an interview you can watch above, Ada quizzed the pair on why the themes of the film are relevant to all ages, while Coel delves into the skills she needed to bring to set and why her stage training was key in portraying her character.
Been So Long is in released in cinemas on 26 October 2018.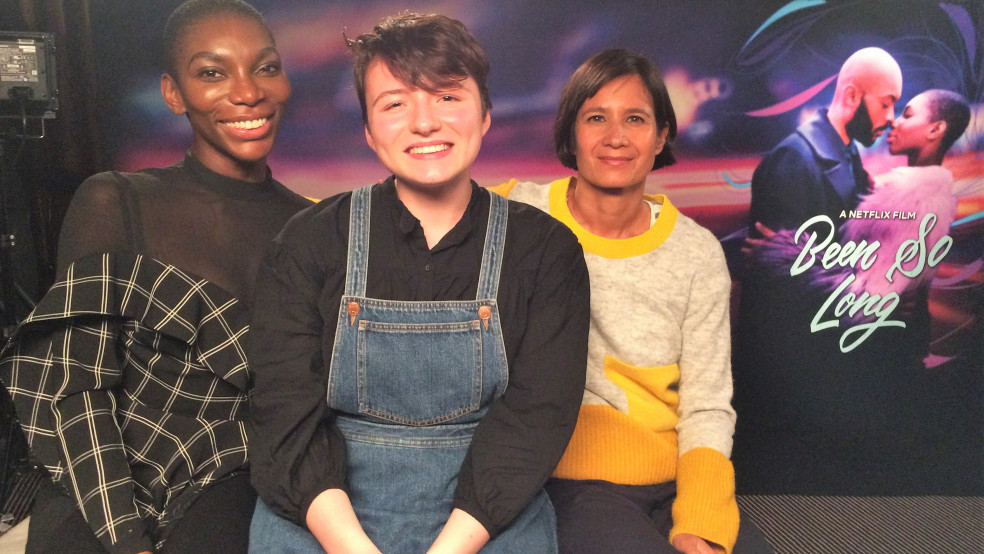 Ada reviews Been So Long
"If I wanted a transcendent experience I'd go to church"
Been So Long is a thoughtful and down to earth musical/drama about family, love and heartbreak. It's set in modern and bright Camden, London starring Michaela Coel as Simone, a single over-protective mother and Arinzé Kene as Raymond, a former convict whose past is mostly unknown. They both meet on a night out, but Simone finds it hard to open herself up to affection and love. 
From the very first scene, I already started to fall in love with this film. It opens up with a contrasting shot with Simone and her daughter walking through a singing and dancing market. From this scene alone, you can already tell that Simone protects and loves her daughter a lot, keeping her away from the action as much as possible. Despite this, I love how her daughter is so independent and confident (she's about primary school age and I wish I had her confidence!). One of my favourite scenes is with her playing snooker with Raymond and Kestrel whilst interrogating them with a 'Truth or Dare' game, which is so sassy and funny!
Another aspect of this film which I found interesting was the text-typing pop-ups. I must admit that usually with this it can either go terribly wrong and cringey to just mediocre, but I think this film exceeded my expectations of it! It was very simple and not too overwhelming, and I loved how they had neon-colours which fitted into the film's style.
Although the film deals with heavy themes, it has many lighthearted and humorous moments. My favourite scene is in the restaurant when Raymond says why he went to prison. As he tells his story, a very exaggerated flashback occurs which made it very funny (the amount of times I just laughed out loud to myself during this film is embarrassing)!
Overall, I would really recommend watching this amazing film to people who love musicals and dramas!