Ant-Man and The Wasp, Marvel's first cinematic release since the epic Avengers: Infinity War, sees Paul Rudd and Evangeline Lilly return as the titular heroes, and is notable for being the first movie in the Marvel Cinematic Universe to headline a female character in the title.
In this follow-up to Ant-Man's first adventure, Scott Lang (Paul Rudd) must once again don his super suit to save the day, this time learning to fight alongside a partner, in the shape of Evangeline Lily's The Wasp, while secrets from the pair's past begin to resurface...
With the film out in cinemas from 3 August, we sent reporter Eli to catch up on all the buzz when he met The Wasp herself, actor Evangeline Lilly, who talked about everything from her background studying physics at school, what hobbies she would indulge in if she were ever under house arrest like Paul Rudd's character, and her chequered history with nicknames... Check out the interview at the top of this page.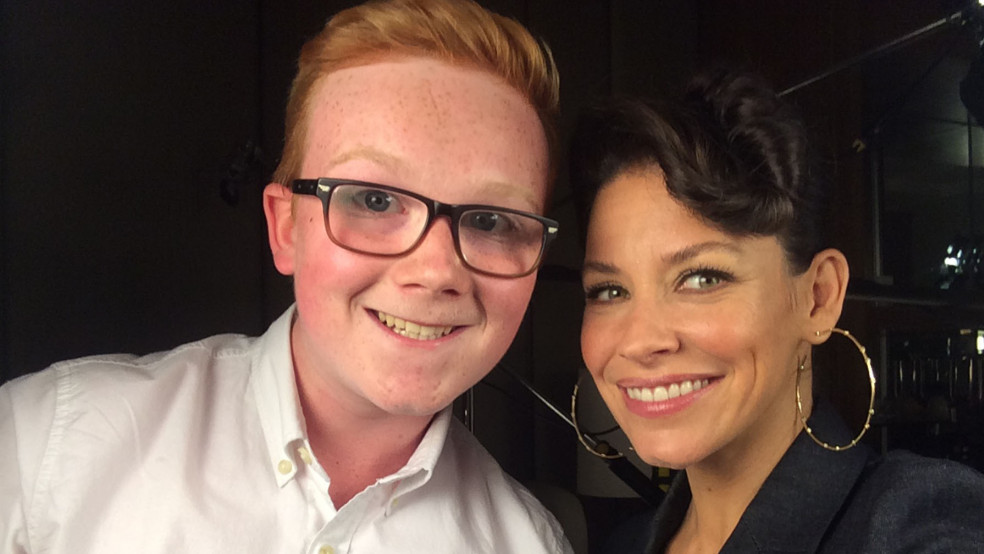 Eli reviews Ant-Man and The Wasp
After 3 years of waiting, the sequel to Marvel's Ant-Man is here and it's brought with it more than just ants. Scott Lang's long called upon partner The Wasp, played by the incredibly talented Evangeline Lilly finally joins the MCU and what an impact she makes.
What's immediately obvious from the very first scene is that Ant-Man and The Wasp is Hope's story. At its simplest, it's a story about a daughter and her dad trying to reunite with her mom. Yes, this daughter is a shrinking, flying superhero and yes, her mom is trapped in an alternate dimension known as The Quantum Realm that's never before been explored but hey, nobody said family life was easy.
Add to that, a convict under house arrest (Lang) who seems to be haunted by someone else's memories, a quantumly unstable 'Ghost' who will do anything to get what she needs and a greedy black-marketeer who isn't interested in keeping things legal when it comes to getting what he wants and things get a whole lot more complicated.
This film, whilst being great fun, is not Marvel's finest however and suffers from trying to replicate the unique comedy and story writing of Edgar Wright and Joe Cornish from Ant-Man with neither of them on board. Despite that, it's still up there with Ant-Man and Thor: Ragnarok as one the funnier Marvel films. Michael Peña is back as Luis and is his usual hilarious self and his story recollection sequence is one of the best bits in the film.
Where it does trump Ant-Man is in its post-credit sequence. That will have every single MCU fan up on their feet desperate to see what happens next whether it be Avengers 4 or the next installment of Ant-Man and The Wasp; just know, something good is coming.