Reporter Ada recently sat down with Brett Hayley, the director of U.S. indie film Hearts Beat Loud. Set in modern day New York City, a father played by Nick Offerman, and his daughter, played by Kiersey Clemons, form an unlikely songwriting duo in the summer before she leaves for medical college. 
Given that it's one of the main themes of the film, Ada quizzed Hayley on how we can all learn to love what we do, be it songwriting, filmmaking or anything else! Check out the video above to see their interview.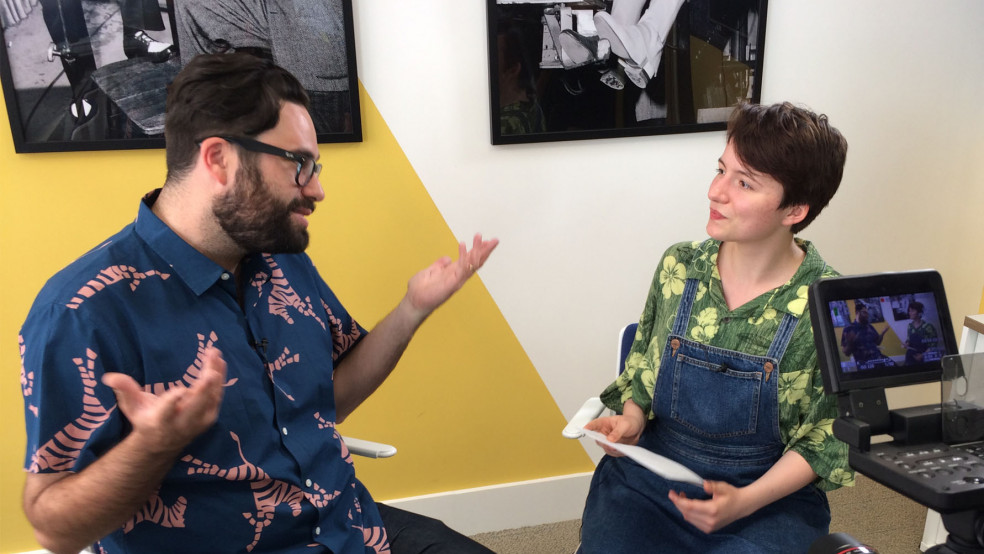 Ada reviews Hearts Beat Loud
Hearts Beat Loud is a comedy/drama, but not quite a musical (after all, they never burst out randomly into song), about a relationship between single father Frank (Nick Offerman) and his high school graduate daughter Sam (Kiersey Clemons) who is about to go to medical school. However, it's not a typical 'rational, it's-time-to-grow-up' father and 'stubborn and day-dreaming' daughter. 
As a matter of fact, the stereotypical roles are switched around: Frank is the one with big dreams about music stardom, and Sam is the one to push all those dreams aside to pursue her medical career. It all starts when Frank wants to have a 'jam session' with his daughter like they used to and, letting his daughter take the lead, they write a song together. He later uploads the song on Spotify under the ironic name 'We're not a Band', named by his daughter because she said, quite blatantly, 'We're not a band!'. 
The story then escalates from there, as Frank hears their song being played in a local café (which is, by far, one of the best scenes in the film).
One of the things I like most about the film is the LGBT representation, shown in the side story of Sam and her artistic girlfriend Rose (Sasha Lane). How they're represented in the film is very different to many other films, which show LGBT relationships as problematic (often in the form of parents not agreeing with them) and usually in the spotlight. In Hearts Beat Loud, Brett Haley decided to portray it differently from the norm, which I think is very much needed nowadays. In fact, the first thing Frank asks Sam when he thinks she's in a relationship, he says 'Girlfriend?'.
Overall, I really enjoyed the film. Once it comes out in cinemas (3 August in the UK, hint hint), I think it's going to be loved by many adults and teenagers alike as a coming of age story for both generations.