One of our highlights from the Into Film Festival 2018 was a panel discussion on what makes a 'classic film', which followed a screening of classic film (or is it?) Some Like It Hot. Our reporter Eve sat on the discussion panel, and below, you can listen to the full audio from the debate via Soundcloud, while Eve recounts her experience of being part of a public cinematic debate for the first time.
As part of the Into Film Festival, I was invited to participate in a panel discussion, following a screening of Billy Wilder's star-studded 1959 comedy Some Like It Hot at the Glasgow Film Theatre, to debate the definition of 'classic film'. 
The event was attended by lots of young film enthusiasts aged 14 - 19, and what emerged from the event was an intriguing, interactive, and sometimes intense debate which encouraged me to reconsider my own opinions regarding the meaning and relevance of 'classic film'.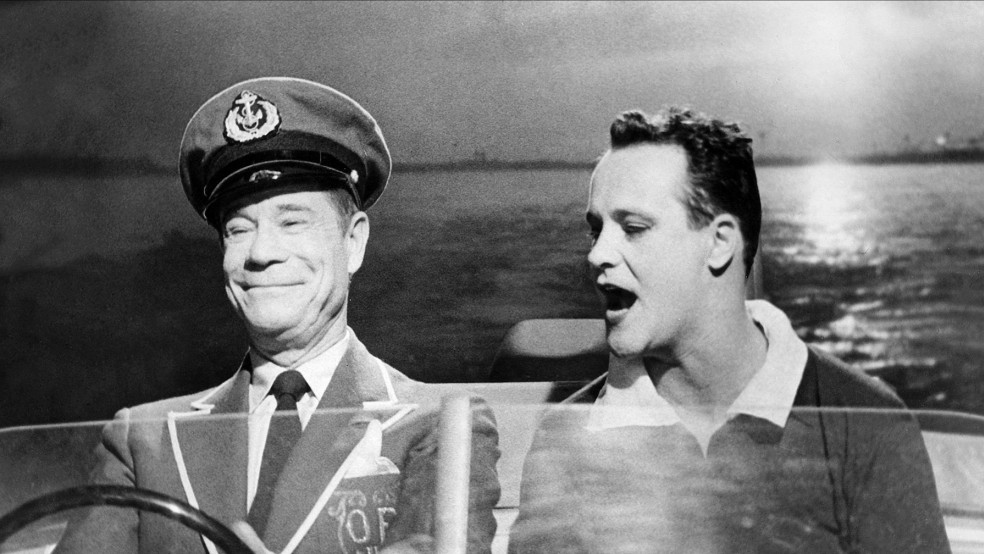 I have loved Some Like It Hot since I first watched it three years ago. As silly and bizarre as it is, I consider it nothing short of a creative masterpiece. Tony Curtis and Jack Lemmon's portrayal of two struggling musicians, who disguise themselves as women to escape the Chicago mafia in the late 20s is comedic genius. The film has an energy and playfulness I feel is often lacking from contemporary comedies.
I was extremely nervous as I took my panel seat. I sat alongside Doctor of film studies Rebecca Harrison, CEO of Park Circus and specialist in the restoration of black and white films Nick Varley, the co-director of the Glasgow Film Festival Allison Gardner, as well as renowned Scottish film critic Siobhan Synnot. I certainly felt quite out of my depth!
When asked the first question about what films we consider 'classics', our responses differed completely; I said The Parent Trap, while someone else chose Meet Me in St. Louis. Although these films were released over fifty years apart, the reasons why we chose them were fairly similar. We both mentioned their timelessness and how they evoke very happy and personal memories. This demonstrated that 'classic films' are often those have an important place in your heart, and which continue to impact you over time. A 'classic film' of yours, may not apply to anyone else.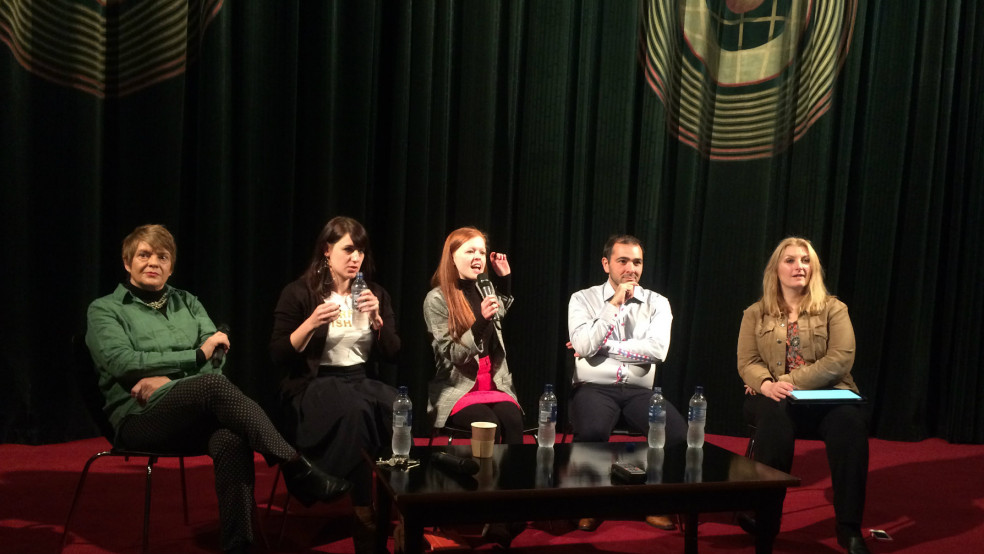 As the discussion got going, the audience began to chime in with their own opinions of Some Like It Hot. Many of these reflected my own questions about the film, particularly surrounding gender representation. There was much debate about whether Sugar, played by Marilyn Monroe, was overly sexualised or whether she was in fact empowered by her sexuality. It was really interesting to observe how this issue divided both the panel and audience. 
As for me, I was most interested in the reasons Jerry and Joe chose to dress up as women in the first place to escape their problems. I feel that through dressing up as women, Jerry and Joe not only learned more about themselves, but became better men because of it. Through literally putting themselves into the shoes of women, they experienced first-hand how the other sex are subject to normalised exploitation and harassment constantly.
It was a brilliant experience! I learned a lot about the skills required to sit on a panel and contribute to a discussion. An ability to listen, engage, but also have the confidence to respectfully disagree with the opinions of others. I thoroughly enjoyed it!