The 2021 Into Film Festival may be over for another year but, following our broader lowdown of favourite moments, we wanted to reflect more on one of of the most inspiring individual special events in the programme - a tenth anniversary screening of science fiction comedy horror Attack the Block, featuring a Q&A with Director Joe Cornish and actor Michael Ajao. 
Hosted by our brilliant Young Reporter, Krysstina, the 2021 Festival highlight offered the secondary schools in attendance an insightful and practical but also hilarious window into Attack the Block, the filmmaking process, advice from Steven Spielberg and working with John Boyega in both his first ever film role and more closely as a producer in the upcoming Attack the Block sequel.
Into Film's new trustee Nira Park* was also there to enjoy the event having produced the film and many other gems such as Joe Cornish's other film The Kid Who Would Be King, Shaun of the Dead, Paul and the recent Last Night in Soho (which also starred Michael Ajao).
Find out more about the hugely exciting event below, including images from throughout the day and words of wisdom from Joe, Michael, Nira, teachers and young people.
With the ending (of the film) and everything that happened with Black Lives Matter, I just remember seeing John taking a stand and in Attack the Block, he had a similar role as Moses. It's no coincidence that you cast him and he is a natural leader in real life, so it was almost like having a prophet. For me, that's the film coming to life now

Actor Michael Ajao on John Boyega and the Black Lives Matter movement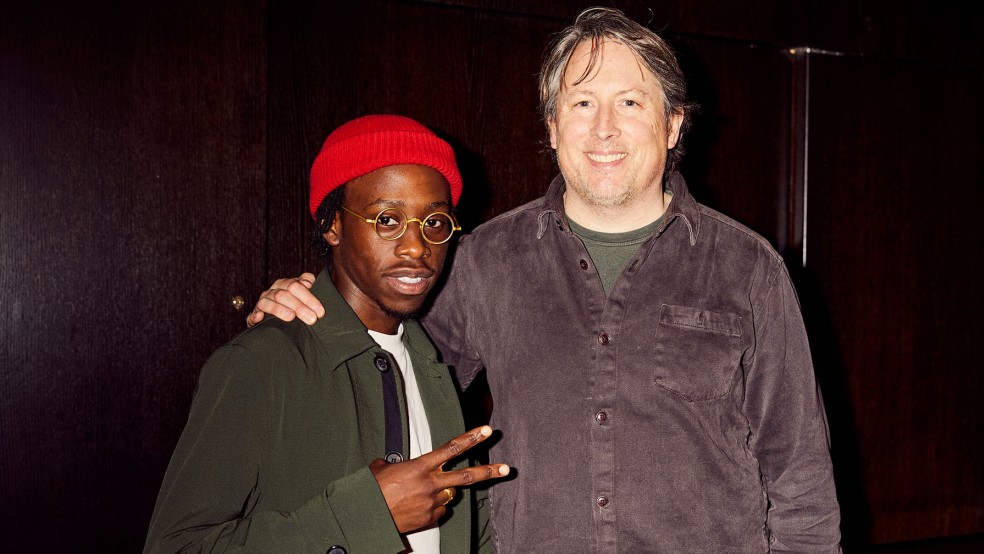 On coming to Into Film Festival special events:
Young Person: "There's a lot to gain when you have industry experts talking to you because you get inside information and they're successful so you can see what they've done and think, if I can do that but make my own spin on it, that not only makes me a new filmmaker but I'm also using the talents of other people. I think that's really important with this industry - talking to other people and getting contacts so that everyone can learn as a collective"
Teacher, Damien Piper from Nescot College (North East Surrey College Of Technology): "It's great to bring students out again. We were in lockdown for a long time where students were working from home so it's amazing to first get back in the classroom and now to class trips. We're most interested in ones like this that have an industry dimension where they see a film but also experience a Q&A on how it was made it's essential for what we do. Our students don't yet know what they want to do in the film industry, but these events give them more focus and just get them thinking. The event really brings to life some of the stuff that we've done in the classroom."
On creating a funny, authentic and natural story:
Joe Cornish: "I remember Nira telling me to put some jokes in (the first drafts were quite serious) and what I've thought since is that everyone is a comedian and everyone needs to make jokes to get through the day...a nice thing is to just build your story, set your characters, have them say the important stuff they need to say and then just take a step back and think, these are real people so what would you say as just a joke to make life more fun and then put those lines in"
On making your film personal:
Joe Cornish: "I wrote a film for Steven Spielberg called The Adventures of TinTin: The Secret of the Unicorn with some other people and the one bit of advice Steven Spielberg kept saying to me was 'Joe, make it personal!' So I made it all about Moses and you should make it all about your main character."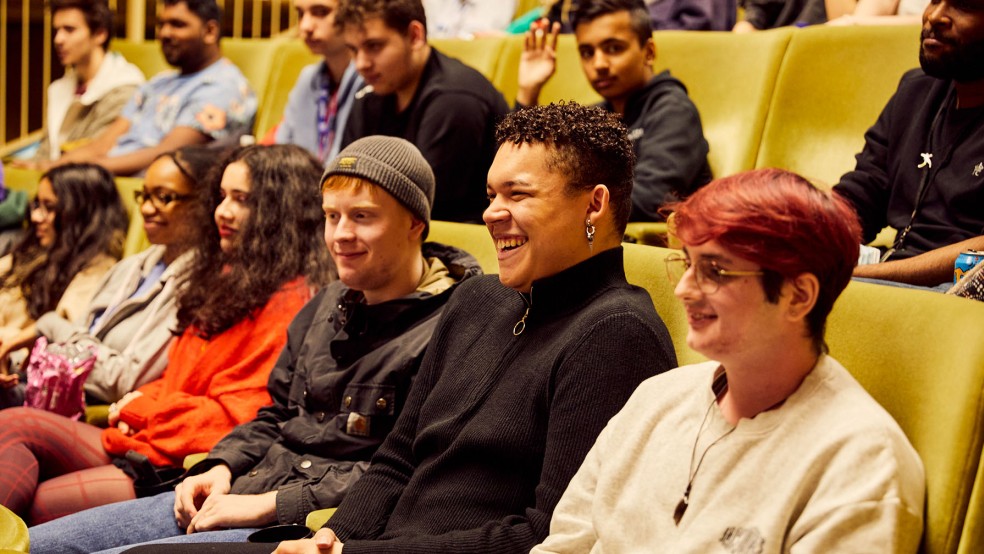 On the film's social commentary and subverting stereotypes:
Joe Cornish: "We were trying to make an entertaining action sci-fi movie but we were also deliberately starting with stereotypes and deliberately trying to unpeel them. The idea was that all the words the tabloid press used to describe young kids were embodied in the aliens and then by the aliens coming, it showed the humanity of those kids."
On the similarities between John Boyega's character in the film and his actions in real life for the Black Lives Matter movement:
Michael Ajao: "With the ending (of the film) and everything that happened with Black Lives Matter, I just remember seeing John taking a stand and in Attack the Block, he had a similar role as Moses. It's no coincidence that you cast him and he is a natural leader in real life, so it was almost like having a prophet. For me, that's the film coming to life now"
On the upcoming Attack the Block sequel:
Joe Cornish: "We are working very closely with John Boyega who has his own production company (UpperRoom) so it's a co-production between us and John that's a big difference. When we made Attack the Block, it was his very first time he'd been on camera but that's all I'm going to say"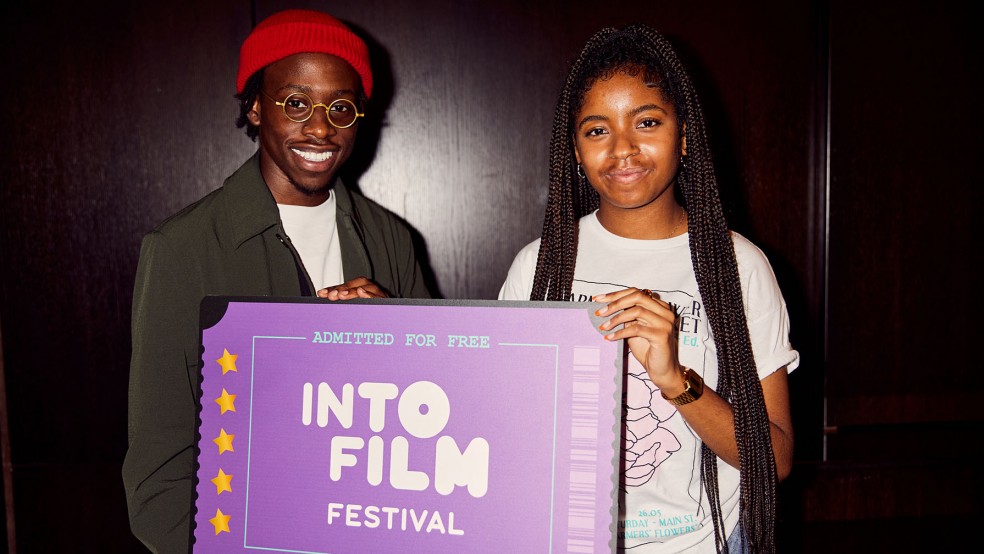 On the value of Into Film:
Joe Cornish: "Into Film is a great way for young people to have closer contact with film, the film industry and new releases, and if you're passionate about cinema it kind of gets you a step closer to the process - it's a bridge between people like me that make films and people that aspire to be in the industry. Into Film is a very valuable channel between a young generation and all the schools in the country that can show them in a very accessible, relatable way, the value of that (film) experience…make them feel like it's something they could do"
On the cinema experience and returning to it after lockdown:
Joe Cornish: "Cinema's been one of the most important things in my life - it's how I make a living now and it was always my passion when I was a kid. It's just brought me incredible joy and stimulation and escape since I was very small. Recently, I think everyone's been slightly shut in and everyone's been watching a bit too much telly. The theatrical experience is very different than watching tell - watching telly is like staring at a lightbulb but watching a movie is like staring at the shadows that a light bulb throws on the wall…you make a contract and say that for the next two hours I'm going to devote myself to this thing without being distracted and that creates a very special relationship between you and the story"
Michael Ajao: "It's the one time you don't mind sitting next to strangers because you're all there for the same reason to watch this film. Being locked up at home during covid wasn't the best time and you're almost felt like cinema was going to die but I've just so grateful that there's still a lot of cinema lovers and still a lot of budding filmmakers out there who are going to be inspired by everything they watch"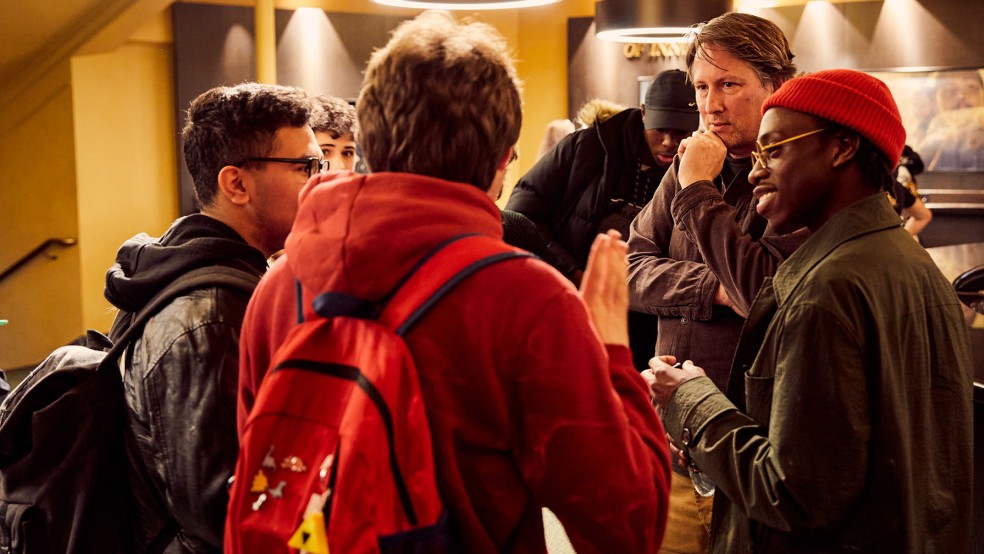 Last but not least, Nira Park commented on this event, another recent Q&A with her close collaborator Edgar Wright and what it means to her becoming an Into Film Trustee:
"It was a very special experience being a part of the recent Into Film Festival Q&A's with Edgar Wright, Joe Cornish and actor Michael Ajao. To see young people engaging with the films and the filmmakers with such enthusiasm and cleverly considered questions was incredibly inspiring: the film industry has a bright future ahead if these young people continue on a path to filmmaking. I am excited to officially be on the board of trustees for Into Film and look forward to working closely with the charity on many more exciting events and initiatives for young, aspiring filmmakers"
*Nira Park is best known for her collaborations with Edgar Wright, having produced all of his work over the past two decades. Their partnership began with the award-winning television series Spaced. This also marked the beginning of their long-standing collaborations with Simon Pegg and Nick Frost, which continued with the cult comedy Shaun of the Dead, for which Park received a BAFTA Outstanding Debut Award nomination and was subsequently named as one of Variety's 10 Producers to Watch. Nira Park founded award-winning UK film and television production company Big Talk in 1995. She left the company in July 2018 to set up a new venture with Edgar Wright and Joe Cornish. Nira is a highly valued new member of the Into Film board of Trustees, where she joins Eric Fellner, Barbara Broccoli, Col Needham, Duncan Clark and many more esteemed figures.