As we approach the end of another school year, you may be looking for something fun and rewarding to do with your learners to help celebrate their efforts throughout the academic year. Whether you teach primary or secondary, you can use Into Film+ to easily and legally stream some of the best films for young audiences.
As well as being an incredibly powerful and user-friendly tool for learning the whole year round, we believe that the magic of film is also the perfect way to round-off the school year in an entertaining and accessible way. And Into Film+ streaming is the ideal way to bring film into the classroom.
Into Film+ is free* to use and features an ever-evolving catalogue of hundreds of titles to stream instantly, including feature films and fantastic shorts from around the world. Plus, if you're a state school in England that's funded by the Department for Education, you'll have access to Into Film+ Premium, which offers an even wider catalogue of unmissable titles.
Whether checking out recent releases, sharing in the familiar jokes of an animated favourite, experiencing the timeless thrills of an action classic, or discovering a fantastic new short, there's no better way to bring a smile to your young audience's face than with the power of film. Start streaming now and combine key curricular learning with a well-deserved end-of-term treat!
Below, we've picked out just a few incredible Into Film+ titles to whet your appetite with films that we feel would make a perfect end-of-term treat.
And if you're an Into Film+ Premium user, jump to some of the films available on the extended Premium catalogue.
Into Film+ Titles to stream
Roald Dahl's Matilda the Musical (PG)
A rousing musical version of Roald Dahl's beloved story about a determined young girl with a love of reading who sets out to overcome the difficulties in her life with the aid of an inspirational teacher.
Puss in Boots: The Last Wish (PG)
Dazzling animation that sees the fearless Puss in Boots down to the last of his nine lives, and embarking on one final adventure. Includes a film guide.
La La Land (12)
A dreamlike throwback musical which sees two aspiring artists attempt to make it in Hollywood amidst a whirlwind romance. Includes a film guide.
Boris Noris (Unclassified)
This 4 minute short sees a strange man spends his day happily collecting things that have washed up on the shore until he runs into a problem. A breezy and funny stop-motion short that digs into the importance of sharing and the consequences of being selfish.
Swallows and Amazons (2016) (PG)
An adaptation of Arthur Ransome's timeless novel about four siblings embarking on an extraordinary adventure while on holiday in the Lake District. Includes our 'Swallows and Amazons: Survival Guide' resource.
Cinema Rex (Unclassified)
An 8 minute short that sees a cinema in the divided city of Jerusalem becoming a magical space where everything is possible for a young Jewish boy and an Arab girl.
Jaws (12)
Steven Spielberg's classic thriller, which sees three men banding together to try and take down the great white shark terrorising their local seaside resort. Includes a film guide.
Finding Nemo (U)
When Nemo goes missing, it's up to his father and his forgetful best friend to traverse the ocean in search of him in this Pixar classic.
Harry Potter and the Philosopher's Stone (PG)
The first in the now-classic series of films about the boy wizard and his battles against the forces of darkness... not to mention the tribulations of navigating school and growing up.
Jumanji: Welcome to the Jungle (12)
This smart update of the 90s favourite sees four high school students transported into the jungle world of a video game, and adopting some unexpected avatars that challenge their ideas about themselves.
Bests of the Southern Wild (12)
This beautiful blend of fantasy and drama sees an isolated community threatened by a storm, told through the eyes of a remarkable young girl.
Boyhood (15)
Filmed over 12 years, this ambitious coming-of-age drama charts the journey of one boy from childhood into adolescence, played by the same actor as he himself grew up.
How Do I Get Started?
To access Into Film+, all you'll need is an Into Film Account - it's completely free*, and only takes a moment to set up. Into Film+ is free to use for all UK state schools that hold a valid Public Video Screening (PVS) Licence from Filmbankmedia.
Filmbankmedia PVS Licences are paid for on behalf of schools by all local authorities in England and by some local authorities in both Wales and Scotland. Into Film NI cover the license cost for some schools in Northern Ireland. For further information on licensing in your locality please see our FAQs.
If you're a state school in England that's funded by the Department for Education, you will automatically have access to Into Film+ Premium, which offers an extended catalogue of 500+ titles. Find out more about Into Film+ Premium in our FAQs.
If you don't have a PVS Licence, or aren't already covered, then a licence can easily be obtained from Filmbankmedia.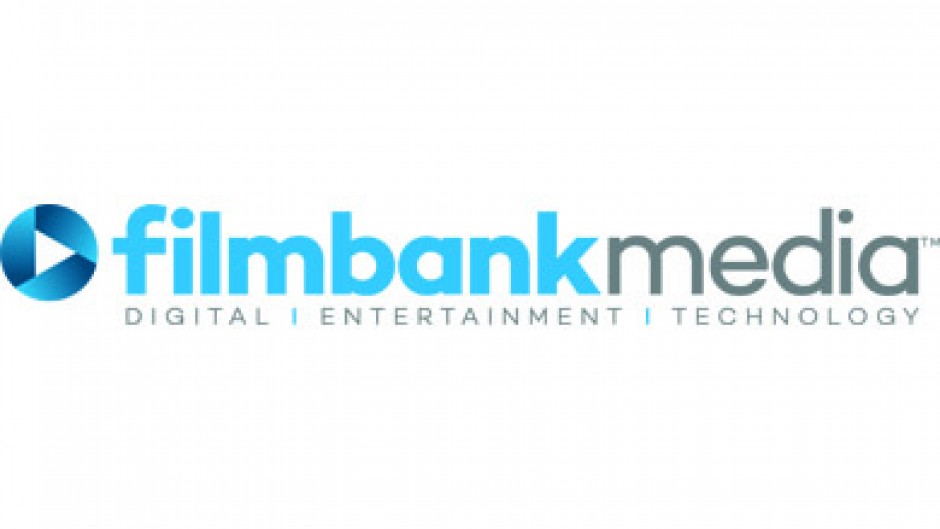 Filmbankmedia
Filmbankmedia licenses and distributes film and TV entertainment to many groups and is the licensing authority we work with to ensure schools, libraries and youth groups have the permissions to screen films from our catalogue.
* Screenings for an entertainment or extra-curricular purpose require a PVS (Public Video Screening) Licence from Filmbankmedia. State-funded schools in England are covered by the PVS Licence.
Into Film and the Into Film+ streaming service is supported by the UK film industry through Cinema First and the BFI through National Lottery Funding, thanks to National Lottery players. Since the very first National Lottery draw in 1994, public support - raised directly through National Lottery ticket sales - has funded more than 670,000 projects, raising more than £46 billion for good causes.