One of our young reporters from Belfast, Daniella was lucky enough to be accepted into the '3 days in Cannes' programme, which offers 18-28 year old cinephiles the chance to experience one of the most prestigious and historic film festivals in the world.
Check out her insightful account of how she secured her place in the programme, her most anticipated premieres and screenings as well as her general experience of the 72nd annual Cannes Film Festival.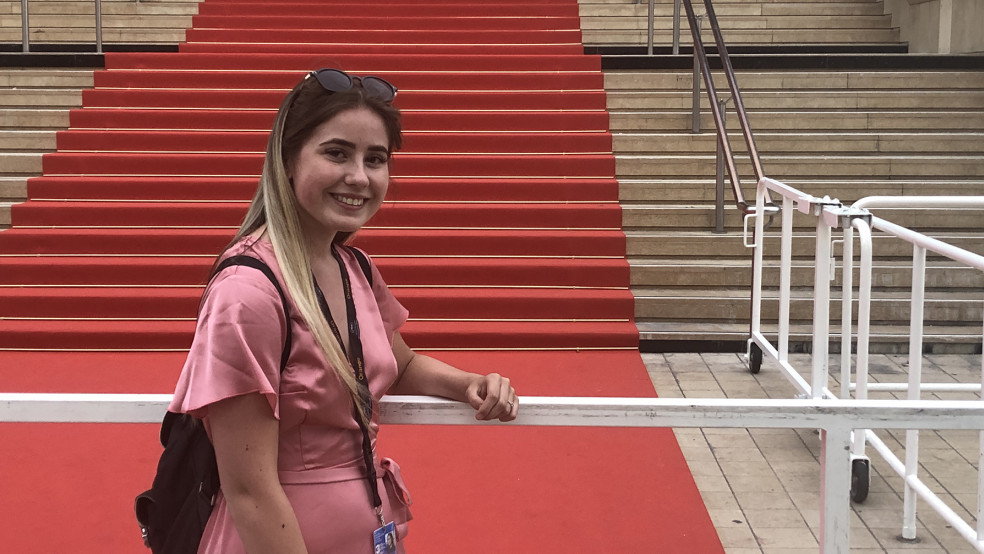 I attended Cannes Film Festival through the '3 days in Cannes' programme which provided me with a pass to gain entry into all screenings at the festival that I wanted to attend between 23-25 May and the chance to request invitations to screenings in the Lumiére theatre. 
The programme had a simple application process which involved writing a piece on your love of cinema! It was an enjoyable piece to write and a short and sweet process to gaining the accreditation.
When I arrived in Cannes on 21 May, I was lucky enough to catch the end of Quentin Tarantino's Once Upon a Time in Hollywood premiere outside the Palais. I watched from a short distance Quentin Tarantino, Brad Pitt, Leonardo Dicaprio and Margot Robbie exit down the red carpet after the premiere as the crowd went wild. 
The first screening I attended was the French film Les Misérables directed by Ladj Ly. This social realism film follows the tension between the police force in Paris and various neighbourhood groups when an arrest gets out of hand and the reputation of the police officers is at risk. It tackles topics such as police brutality and community divisions. I loved the normality of the police patrolling the streets as it builds tension, believing that something may escalate. 
I attended a screening of Ken Loach's film Sorry We Missed You. This was also a social realism film about a caring family consisting of two hard-working parents that are struggling financially and keep on gaining more debt. They both work long hours and have stressful jobs so therefore tension builds between the family members. This film showcases the working-class in modern Britain. It was an engaging and relatable experience representing everyday life. 
I watched Deerskin directed by Quentin Dupieux. This film has a very simple storyline about a man who falls in love with his Deerskin jacket and believes it should be the only one in the world. Jean Dujardin is hilarious in the film and repeats the humorous line "Don't you see my killer style?" which seemed to make its way into every scene in the film. As his love for the jacket deepens, the story escalates more and more. As he becomes more insane the story becomes more unbelievable. It was some extremely enjoyable, short and sweet 78 minutes. 
I queued for 4 hours to ensure I got to see one of the most hyped films in the Director's Fortnight which was The Lighthouse directed by Robert Eggers. The Lighthouse is a fantasy thriller which follows two lighthouse keepers going mad on a desolate island. The creepy monochrome cinematography combined with the stunning performances from Robert Pattinson and Willem Dafoe created a bizarre cinematic experience that had me glued from the first shot. There are many humorous moments in the film which were extremely enjoyable such as Dafoe's monologues and both characters playing tricks on each other. This film was an absolute treat and the highlight of the festival for me. 
Apart from the schedules being very hard to figure out and the queues for films being a minimum of 2 hours, the festival was a unique and surreal experience that was truly unforgettable. My experience as an Into Film young reporter also helped me out a lot when I was there as I had experience reviewing films that haven't been released yet so I was able to recommend certain films to other accreditation holders and talk in depth about the films I watched.
It was an honour to attend this event.
We post opportunities for young people at film festivals and within the film industry on our Get Into Film Facebook page. Like and follow for all the latest film news and interviews!