Our Scottish Reporters headed to Glasgow Film Festival to get a preview of the fascinating and challenging new films about to hit cinemas nationwide, from foreign language dramas tackling conflict and human rights issues to inspiring documentaries. While there, our reporters took advantage of the chance to meet and question the filmmakers and stars. 
Read on below for a round-up of what they saw and when you can catch them for yourself.
Please note: not all films have had release dates announced.
Eve D, 18
Girl
In cinemas 15 March.
Girl follows the life of Lara, a transgender teen, as she begins at a new ballet school at the same time as undergoing hormone treatment, all while struggling with self-acceptance and self harm. I enjoyed the way in which this film was shot, as I felt as though I was drawn into the scenes and was alongside the characters, especially during the moments when a hand held camera was used. I feel that this gave me a deeper connection with the characters and the story of the film. 
Another aspect I would like to highlight is that even though it is a foreign language film I did not feel as though the subtitles drew my eyes away from the action and this is due to the acting being so strong. Personally, I found this film interesting however, it can be hard to watch and because of this I would not recommend it to everybody.
Eve G, 17
Connect
Connect is an intimate and quiet film about male suicide in Scotland, which follows Brian (Kevin Guthrie), a shy, young man struggling with depression and suicidal thoughts. With suicide taking prominence in the media recently, I really appreciate watching a film which did not glamorise this sensitive issue or resort to clichés.
We often resort to humour in difficult situations and the film perfectly captured this. Hilarious observations and attempts by characters to lighten the tense mood offered a really nice balance to the weighty subject matter. There was something particularly touching in watching how asking someone if they are alright, the simplest thing in the world, can go such a long way. Caring people had a far more positive impact on Brian than any medication, which will hopefully impact audiences with the idea that kindness help even the most seemingly 'stable' people.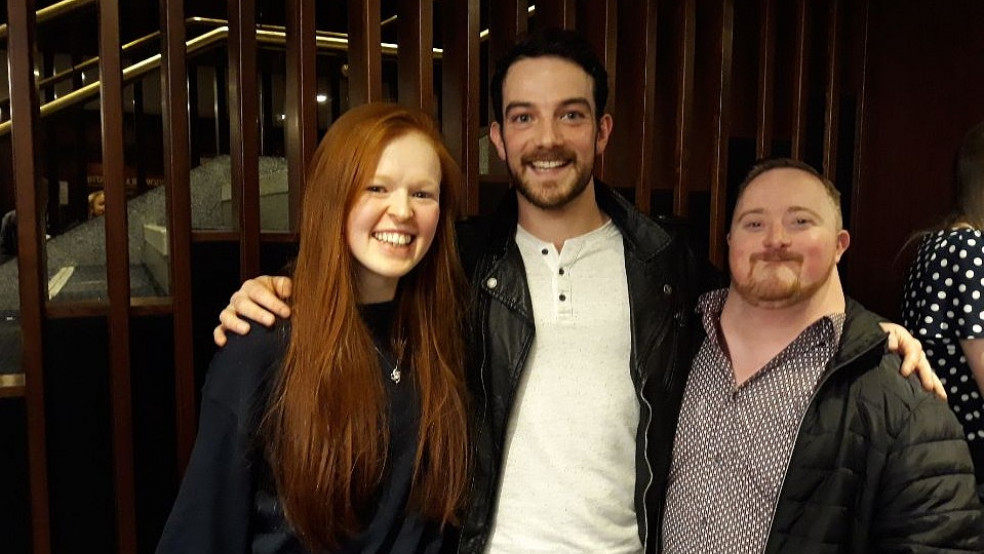 Girls of the Sun (Les Filles du Soleil)
A French drama based on true events, Girls of the Sun follows a female battalion fighting ISIS troops in Kurdistan. I think this film has a real creative political significance. Very rarely do we see military dramas from the perspective of a group of women, and through effective use of flashbacks, the film shows how women are some of the worst victims of conflict. These women were forced into sexual slavery by ISIS before joining the battalion, and it was incredibly inspiring to watch them never define themselves as victims and recognise the day they were captured as the birth of the warrior within them. 
This is a very important drama for younger audiences to watch because it shows that living in a war torn country does not make you any different than someone who lives in Britain! People can feel disassociated from those in war zones, but the film's central friendship, between fighter Bahar and French journalist Mathilde, shows that geography should not create a barrier to emotional connection and understanding.
Emilija, 18
Maiden
In cinemas 8 March.
Appearances can be misleading - in particular when it comes to Tracy Edwards. Thirty years ago, she was the captain of the ship that sailed around the world during the Whitbread Race. Leading an all-female crew, Tracy navigated the women from England to Uruguay to Australia back to England, over the course of a nine month journey. The story encourages me to want to do more with my life. 
As someone who wants to pave a career in film - an industry notorious for its glass ceiling - the film shows that that ceiling can be smashed. She took on the sailing world in the eighties, back when stereotypes were prevalent. Tracy, with her crew, she was able to do in the eighties what Marvel's first headline female superhero Captain Marvel is doing now - inspire and entrance the next generation, in whatever career they want to pursue.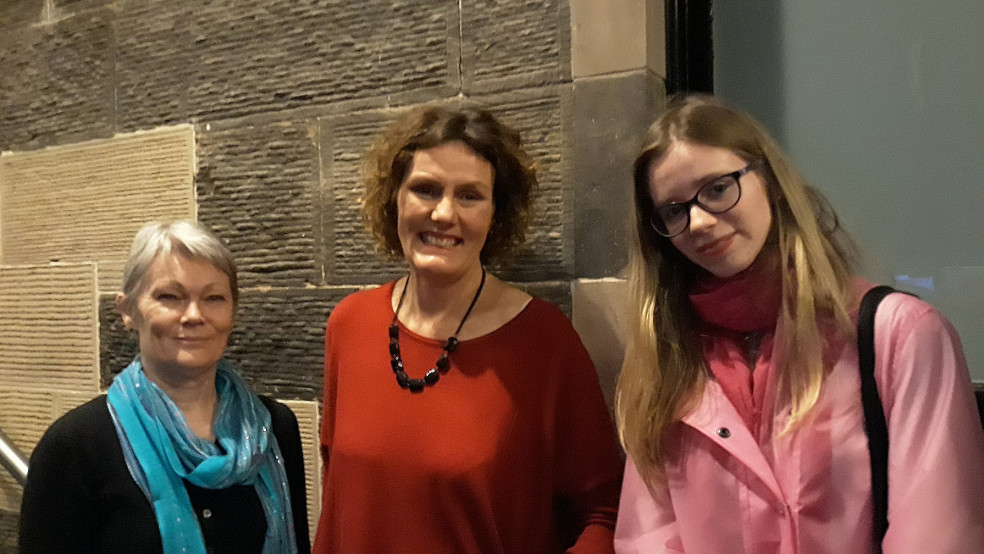 Everybody Knows
In cinemas 8 March.
Everybody Knows that the cast is brilliant, what with Penelope Cruz and Javier Bardem as our two leads. The small-town setting adds to the appeal; we all suspect the culprit is to be someone in the village, someone local. What Everybody doesn't Know is that whilst it was enjoyable at the time, it wasn't the most memorable of films. It was an interesting take on the "missing girl" genre,  but said genre has been overused until it has lost its appeal. Unlike other Cruz treats, this one will be forgotten.
Permission
Afrooz, a female footballer, may seem powerful on the pitch, but off-pitch she has few rights. The men around her are misogynistic, the idea of "women's football" a joke. It's intriguing that Afrooz's husband, a TV presenter, is paid to preach about love. Unfortunately, when it comes to his relationship with his wife, he is unable to practise what he preaches. We also delve into the relationship between women, with girl power turning sour. 
At the beginning of the film, the women's team pose for photos, seemingly the best of friends. As the plot unravels, the "friends" abandon Afrooz, due to her media problem. Talking of the media, this is what gives our girl power. Through Tweeting, Facebooking and Instagramming she is able to highlight her lonely situation, making international news. Showing that sometimes, even if our pleas may not be heard in our local neighbourhood, out there, somebody will be able to listen.