Each year, one of the most coveted accolades at the Into Film Awards is Ones to Watch, where we identify three young people that have already achieved a great deal and look set to go far in the film industry.
The award is an official partnership between Into Film and the BFI Film Academy, and as part of that, each winner was assigned a BFI mentor to guide them through the next steps on their journey into the film industry. While their mentorship is ongoing, it is important to keep an eye on their continued success and this year does not disappoint. From possible distribution deals with Netflix to the Cannes Film Festival, check out the accounts of where Oisin-Tomas O Raghallaigh, Ruda Santos and Emilija Morrison are at today.
Oisin-Tomas O Raghallaigh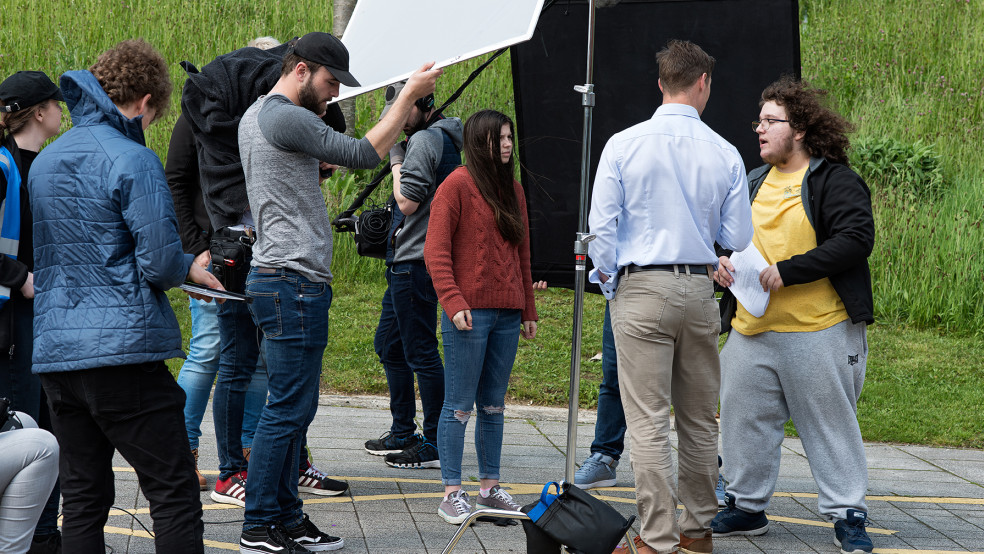 Since directing his first short film in 2016, Irish filmmaker Oisin has come a long way, seeing various projects be accepted into and win awards at film festivals around the world. The same can be said for the 6 months since the Awards, with him completing a high profile film and being selected for a mentorship.
First and foremost, Oisin was awarded funding from Northern Ireland Screen earlier this year for his short film Grounding, which he shot at the beginning of June and is looking to release at the end of the year. There is no official synopsis yet but Oisin describes it as "tackling issues around youth mental health" and he aims for it to carry "forward a positive and truthful message with authenticity and realism." He elaborated on the themes and making of the film saying that "I understand how important the portrayal of mental health is in the media and consulted with multiple mental organisations on the script including the Mental Health Foundation who called the screenplay 'great...very realistic and sensitively done.'"
Aside from that, he was recently selected for a BAFTA directing mentorship, his film Hindsight has just been accepted into the Flickers' Rhode Island International Film Festival and he continues to consult with the talent executive for Northern Ireland Screen, Christine Marrow on different opportunities in the industry, applying for funding and the various career paths open to him.
Oisin is clearly someone of great talent but is also quick to point out the benefits that Into Film and the Into Film Awards provide for young people in a notoriously difficult industry - "I think what's great about Into Film is that it brings young people together to use film as a learning device and as a form of personal expression at such a young age. What is particularly great about the Into Awards, is that it recognises young talent and by recognising this talent, it fills young people with confidence and helps them feel that careers in the creative industries are accessible to all, despite the many difficulties people can face."
Ruda Santos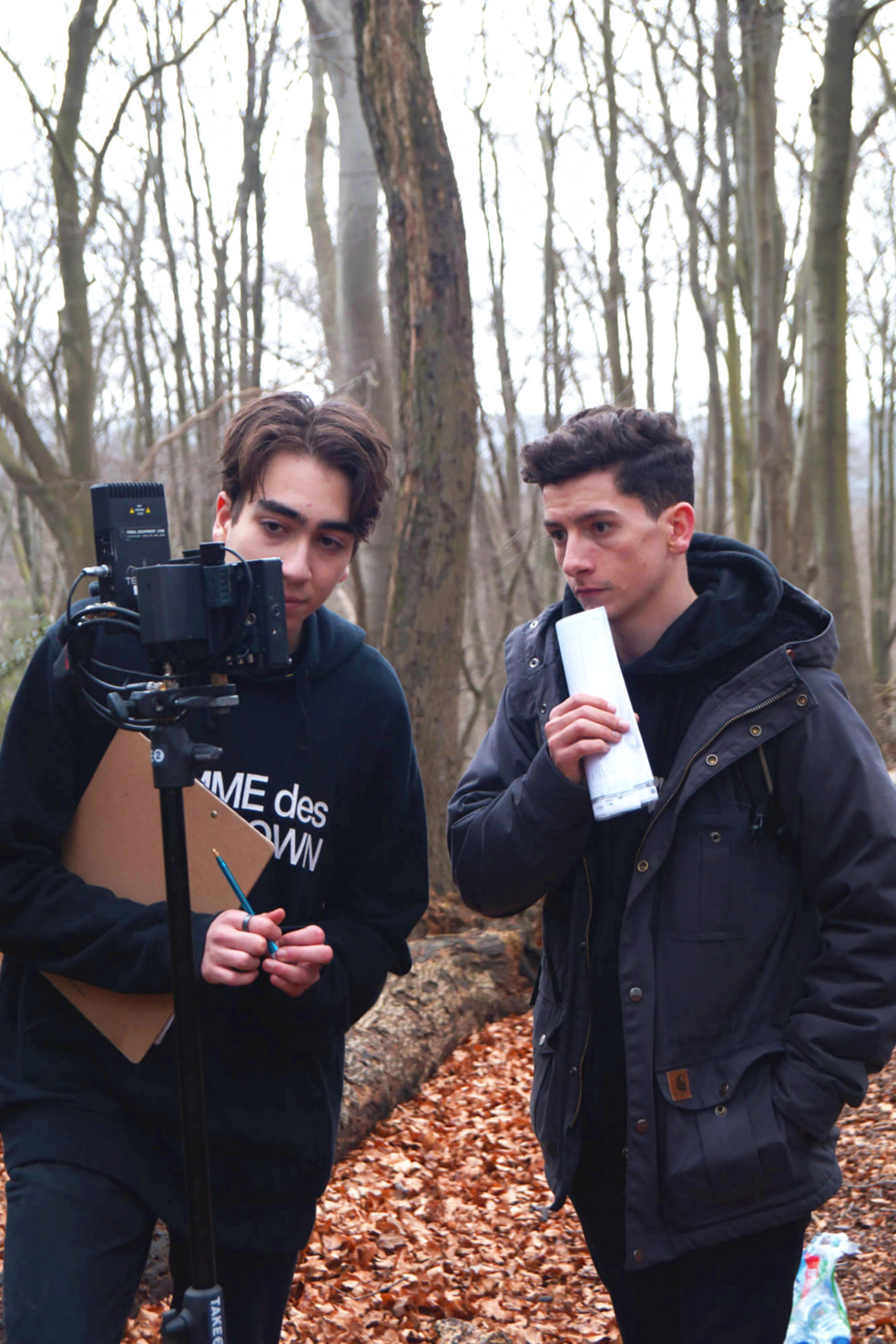 Fellow filmmaker, Ruda moved from Brazil to London at 11 and since then has trained with both the BFI and NFTS Film Academy and made films for high profile organisations like Vice. Astonishingly, Ruda has packed in completing two films since March, as well as various other intiatives/events.
His documentary, Untold Story, was inspired by Kevin J. Marshall's book, Running Away from Me and follows six Black men speaking out about being sexually abused - it is a terrifying chronicle of guilt, forgiveness and hope. There's no official premiere date yet because the film is still in the festival circuit but Ruda and his team are currently in talks with several distributors including Netflix!
Meanwhile, you can watch his latest short film, That one time I stole a painting, which is based-on-a-real-life story of a man named Otis and how he learnt an important lesson after stealing a painting, and was released just days ago on Wednesday 17 July. He also recently attended the Children's Media Conference as a Changemaker where he spoke about the importance of storytelling, and is waiting to hear back on applications for Creative England and the BFI.
Like Oisin, Ruda talks eloquently about the need for schemes and initiatives for young people in a industry that is at times hard to navigate - "I think that in any circumstance, a career in film is hard. But there are definitely ways to make it a little easier, ways that are more enjoyable and inspiring. Organisations such as the BFI and Into Film provided a range of opportunities for me to get where I am now and I'm forever grateful for that. Every single opportunity and recognition I've received by them is an incentive to keep going and to always give my best - hopefully it'll continue to pay off as I go!"
Having moved over at 11, Ruda is also in a unique position to appreciate the opportunities that a place like London offers, particularly for someone as passionate as him - "Where I'm from, there were no public film organisations, no Film Academy, no film club and no film school. But I've always wanted to make films and I promised myself I wouldn't let that stop me - so coming to London at a young age has definitely made things more feasible for me, it's already a step closer to the dream. Although, I believe the hunger and appreciation of film has always been there from the start."
Emilija Morrison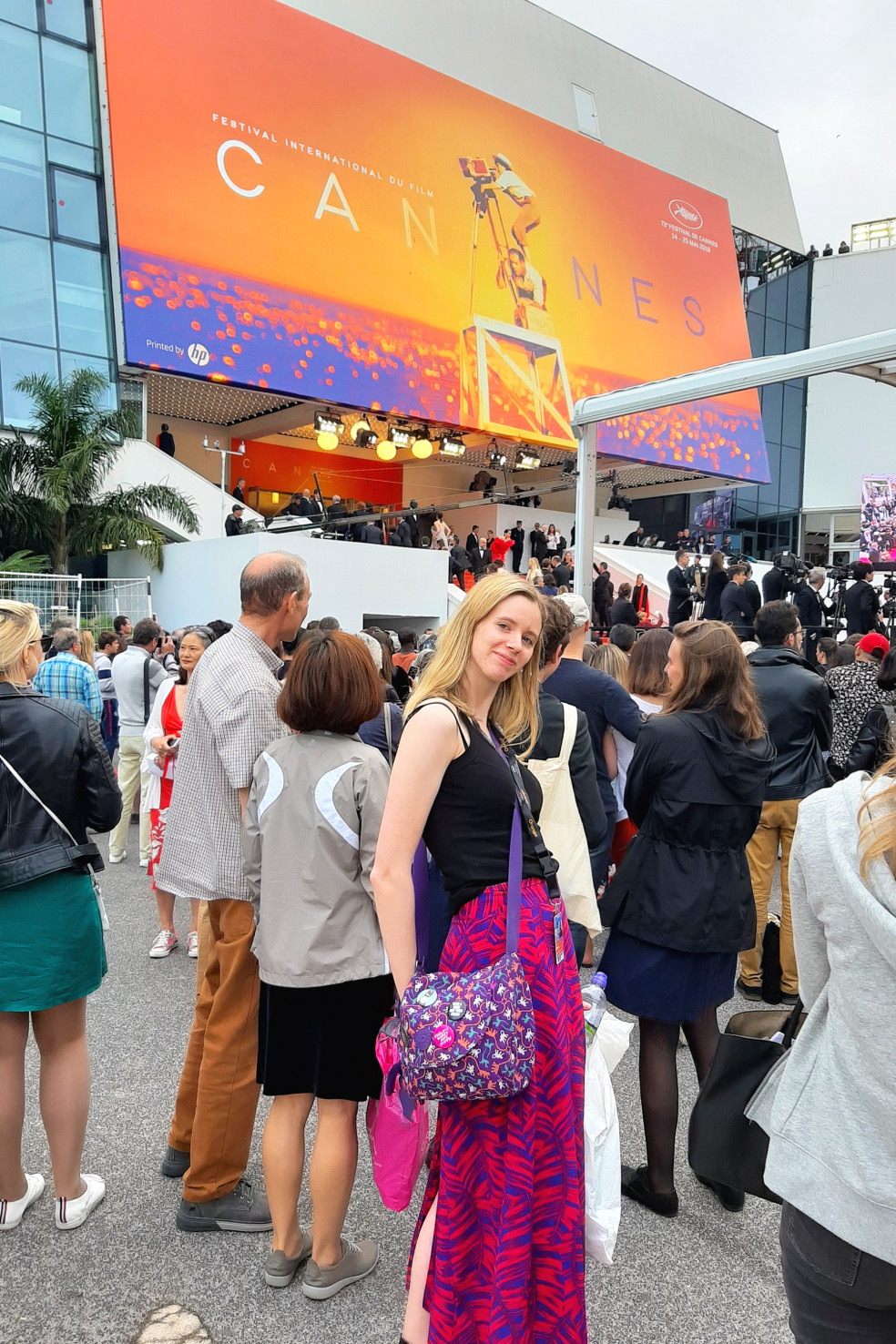 Last but certainly not least is Screenwriter and filmmaker Emilija from Fife, Scotland. Emilija has always embraced each and every opportunity available to her, from being a Young Reporter for Into Film to successfully applying for funding for her scripts, and she's shown no signs of slowing down since March. Having already distinguished herself as a writer of great talent, perhaps it is only fitting that she writes the whole of the account herself, so without further ado:
"Let me start at the beginning of all this in mid-March. A few weeks had passed since the Into Film Awards and I was meeting my BFI mentor Caroline. We met at Glasgow station and then it was off to the the edit of a short 80s set comedy Jealous Alan, a wee gem that was shown at the Edinburgh Film Festival! After that we went to a screenwriting event - a glamorous affair held at a Glasgow hotel - where a group of screenwriters pitched their ideas to a panel of industry professionals.
"The next time I met Caroline was at the Edinburgh Filmhouse where she advised me on many upcoming film opportunities, from Scottish Shorts - which I was quickly rejected from - to a festival in South France where my application would fare quite a bit better. Yet a mere few months later I'd be donning a suit and walking another red carpet, this time at the prestigious Cannes Film Festival, having successfully gained a place on the Three Days in Cannes programme for 18-28-year olds.
"During my time at Cannes we spent a lot of time around the famous Grand Théâtre Lumière. While we missed one of the biggest films to emerge from there - Quentin Tarantino's Once Upon a Time in Hollywood - we didn't miss the leading star, Leonardo DiCaprio and would spot him not once, but twice during our time there.
"Of course, the reason I had come to Cannes wasn't to see A-listers but to indulge in as many films as I could. I managed eleven in total but of all them, only one recieved five stars from me, which was a sweet French romance, La Belle Époque. Not all of the Cannes films were shown at the theatres and every night they would show classics like Easy Rider and The Doors on deckchairs at the beach.
"One may think that Cannes would be my last festival for a while, but I quickly went on to attend the Edinburgh Film Festival (as well its programme launch) in June. I intend to meet Caroline several more times in the coming months and other upcoming highlights include assignments with my Into Film Young Reporter scheme and the completion of my short film, How to Get More Likes."
Know someone that you think is worthy of being named an Into Film One to Watch? Why not nominate them for the 2020 Into Film Awards! Submissions and nominations are open from now until 6 December 2019, with the ceremony to be held in London in March 2020.